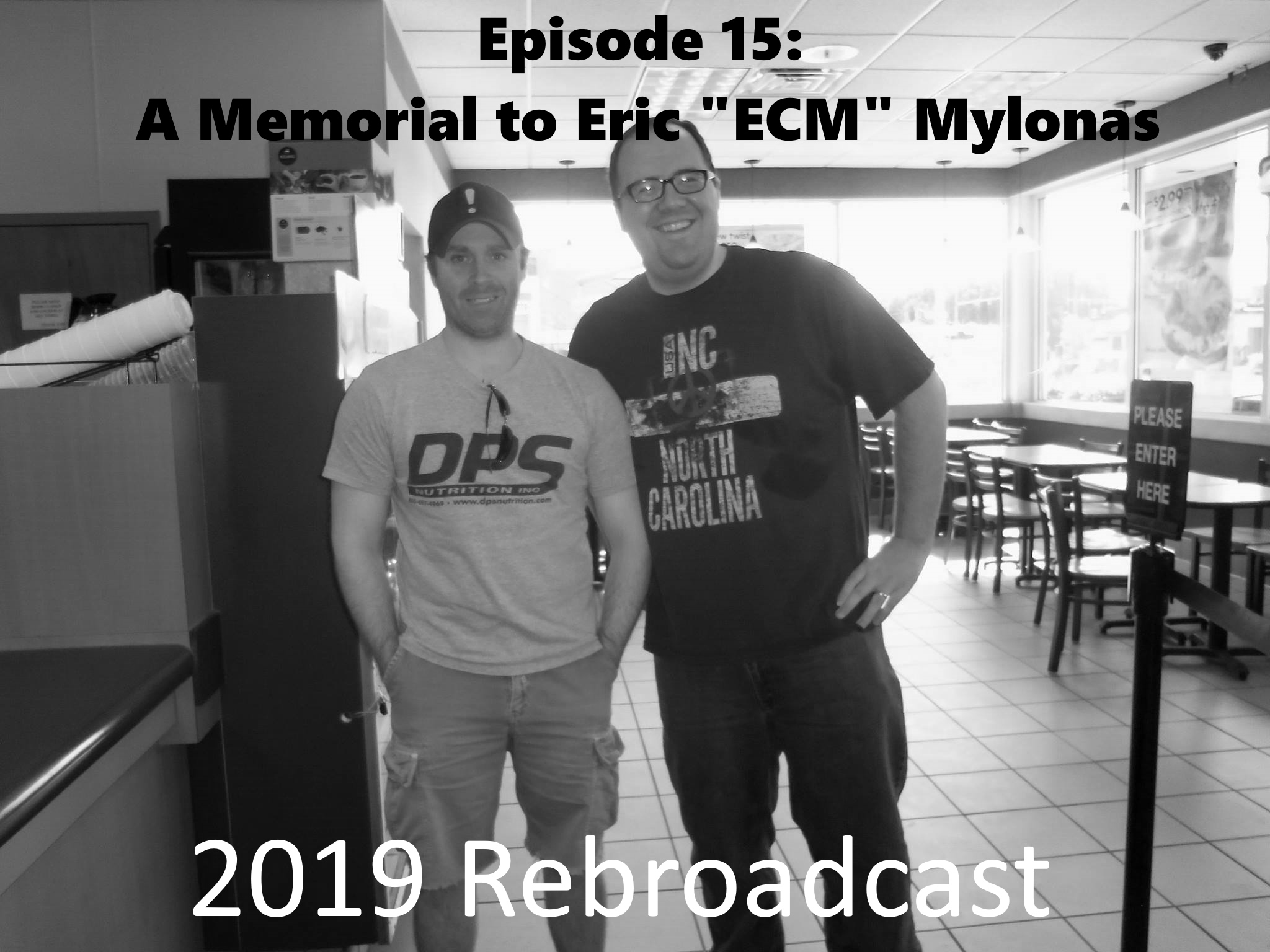 This is a rebroadcast of 2018's memorial podcast for Eric "ECM" Mylonas. In addition to last year's content, Rob has recorded some new remarks. We invite new listeners to learn about our friend, who was a gamer, game journalist, and amazing person. 
Original 2018 Notes:
This podcast is a tribute to a dear friend, Eric "ECM" Mylonas. We discuss his career in video game journalism and his personal relationship with Rob and a number of friends from all over the globe. This takes the form of a roundtable discussion, which includes regular podcast guests (and ECM friends!) Patrick and ArcadeHeroes.com's Adam Pratt. The roundtable also includes ECM friends Ruben Pintos of Tomatazos.com, professional musician Jason Gahler, and Eric's favorite Canadian "Snow Elf," Chris Millar (of Millartime.com). In the course of this, many games are discussed, from Monster Hunter to MUSHA to Final Fantasy. Games were a huge part of Eric's life, and his skill as a gamer was legendary. For all of us, however, it was Eric's generosity, loyalty, sense of humor, and spirit that most moved us.
Many of Eric's favorite musical compositions are featured throughout. Get ready to bang your head to 80's rock and classic game soundtracks!
Thank you for listening to this special podcast.
Errata: I refer to "Hardcore Gamefan" at numerous points, but the correct name of the magazine if "Gamefan." Hardcore Gamefan was a name used later, after Eric's tenure.