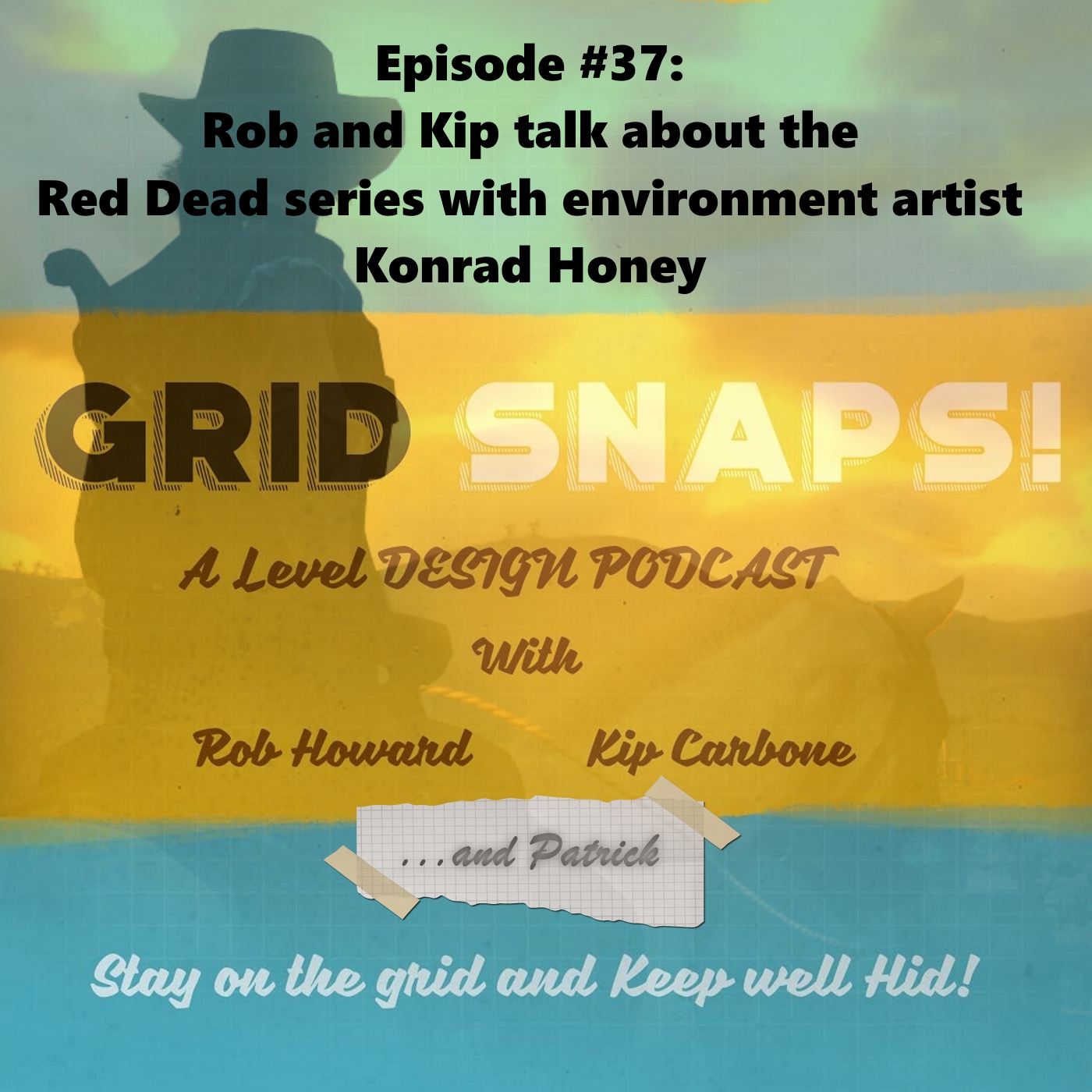 Rustling cattle. Dueling. Playing cards. And unforgettable characters! Everyone is playing the latest game in the Red Dead series, so Rob and Kip bring on environment artist Konrad Honey to talk about these amazing games from Rockstar San Diego.
Topics covered:
The history of the series, going all the way back to Capcom's Gun.Smoke.
The characters of the series: how they seem multi-dimensional while using recognizeable tropes.
Innovations in open world game design: using the wilderness instead of a city.
The soundtrack and how it is used in a powerful way.
Verisimilitude and how it keeps you from just using fast travel. You want to explore the world!
Kip lets the podcast audience know how "dastardly" he is.
Bonus material! Rob talks about how to make games the Rockstar way, in this column.