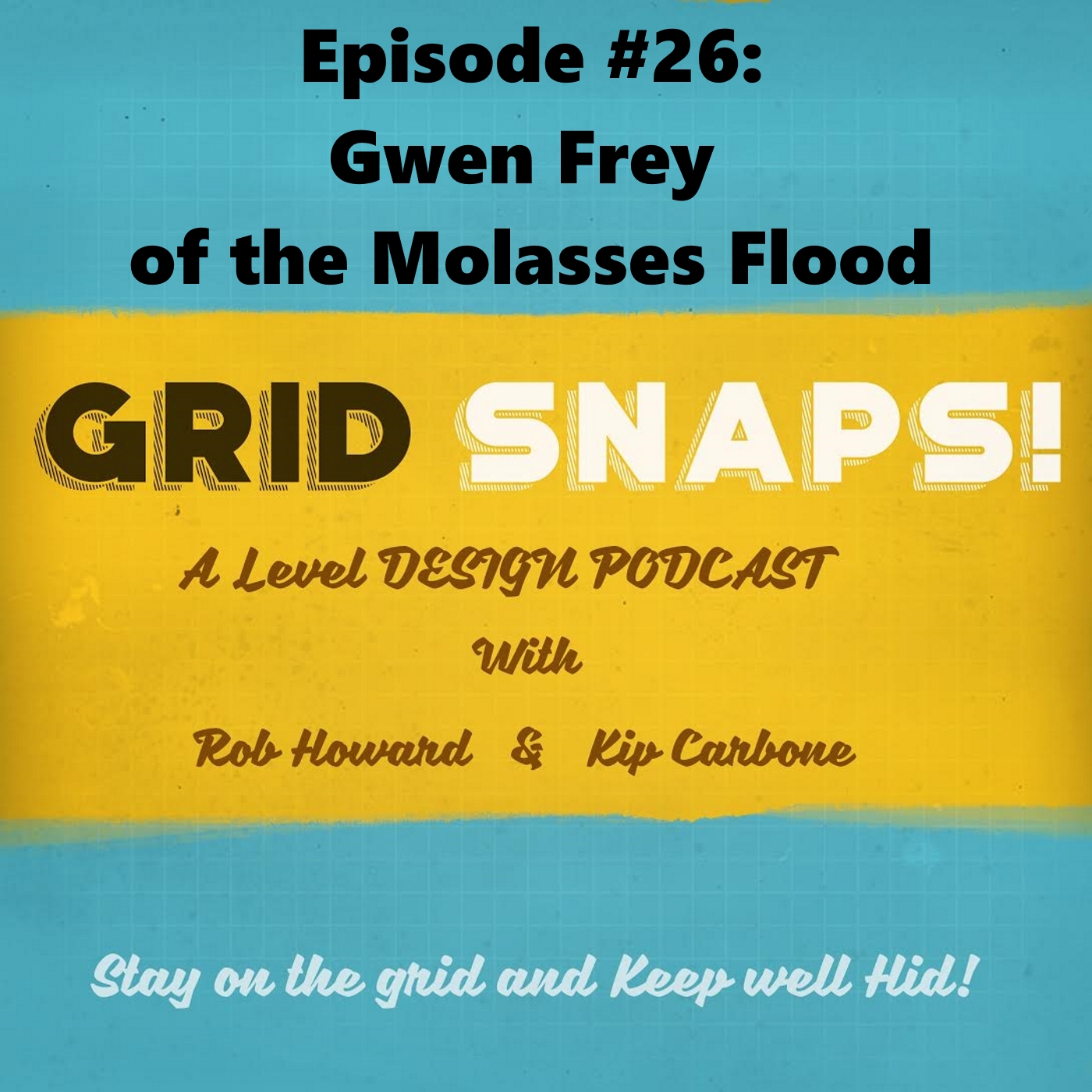 The Grid Snaps Podcast returns from a two week hiatus (sorry everyone!) with an interview with technical artist Gwen Frey, founding member of indie developer The Molasses Flood. Gwen discusses her early career working on MMO projects, eventually transitioning to AAA action game development on Bioshock Infinite with Irrational Games. Next, we ask Gwen about the Molasses Flood, including their succesful debut game, The Flame in the Flood. Finally, we conclude with a bit of information on Gwen's newest game, KINE, as well as a brief discussion about personal health in the game industry.  
Topics Covered:
MMO versus action game development
The role of a tech artist
Why go from AAA to indie
"Do the thing you're most interested in."
Flame in the Flood setting inspiration
Challenges in balancing the game design of The Flame in the Flood
All about Kine, Gwen's passion project
Gamedev Health - Rob, Kip and Gwen each talk about the things they do for their personal health as
game developers.
Games Mentioned:
Marvel Heroes Online
Bioshock Infinite
The Flame in the Flood
Kine
As always, if you liked this podcast, please leave us a review on your podcatcher of choice!