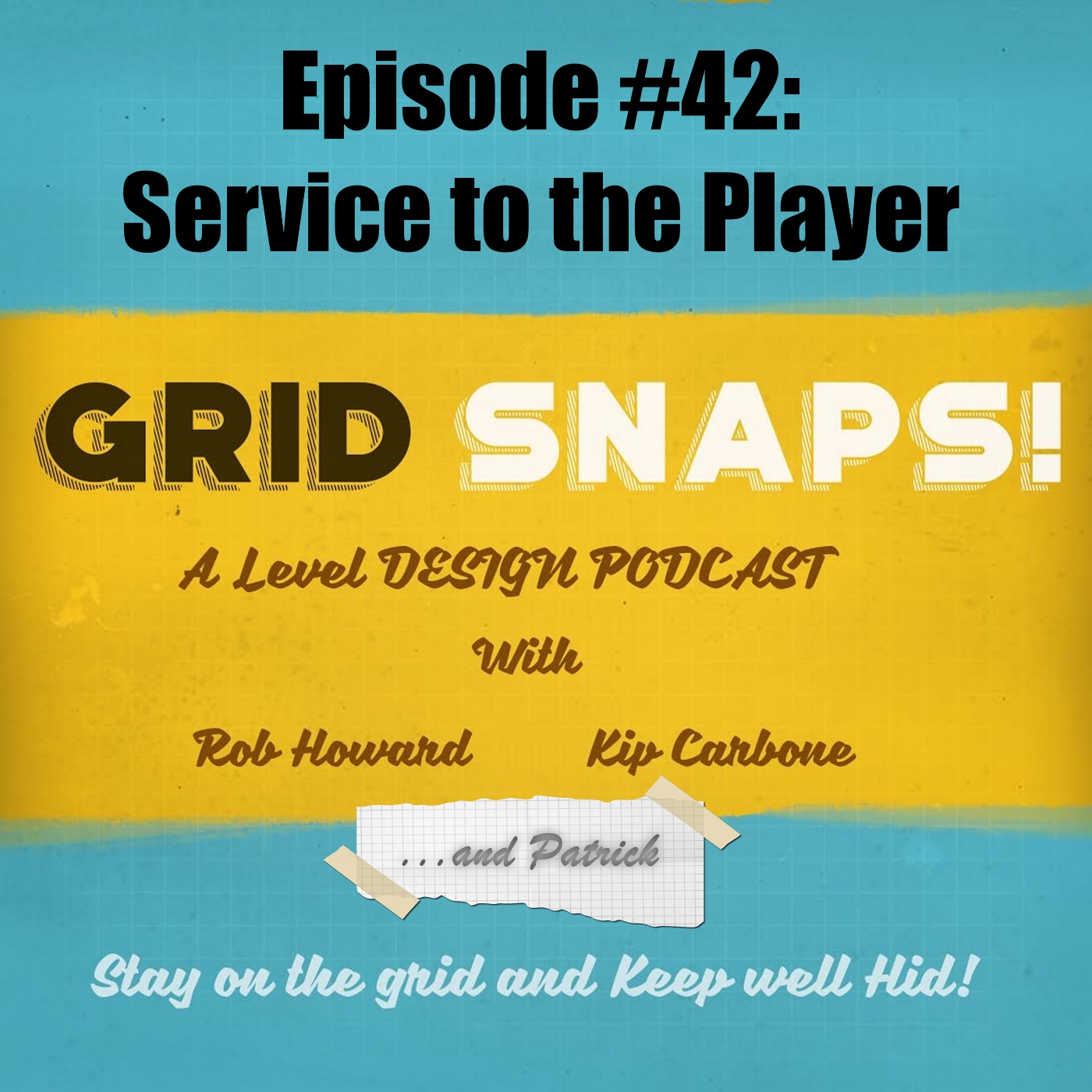 A long time ago, Rob read in a magazine about "Service to the Player," but couldn't recall what it was referring to exactly. Over time, he developed this into a theory of game design choices: when to break immersion to deliver something useful or fun to the player (a "service," so to speak).
Often seen in Japanese games, Rob, Patrick and Kip discuss this concept and how it improves games by keeping them player-centric. They also discuss what is *not* service to the player. 
While this is a topic near and dear to Rob's heart, you might notice the crew is a little punchy in this episode. This is because this was recorded shortly before Kip Carbone departed San Jose for another adventure in his game development career (though he will STAY ON as co-host of Grid Snaps, thanks to the wonders of the internet!).