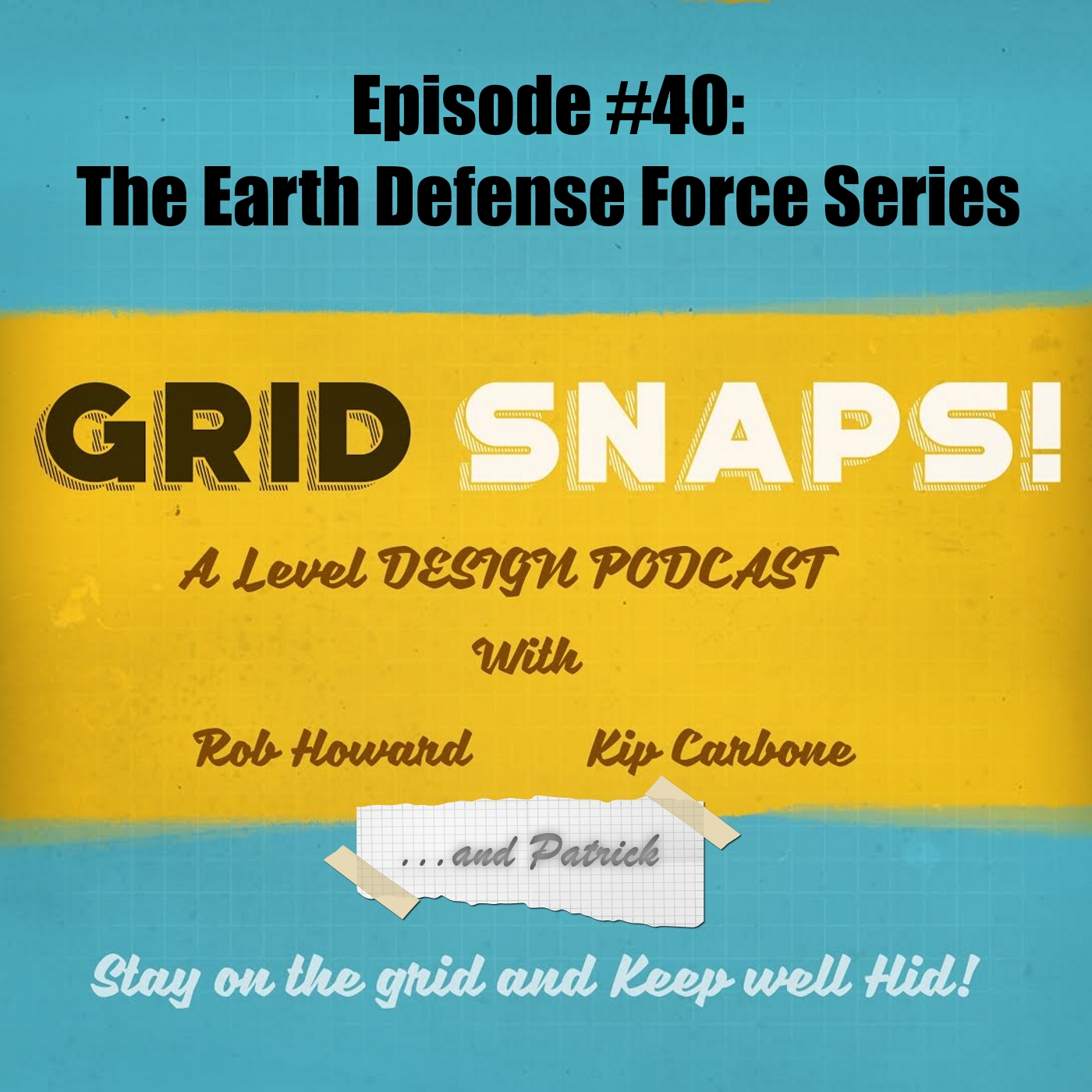 For a small but growing number of American gamers, the best in Japanese action is spelled with three letters: EDF!
While the series made its debut on the PS2 in Japan and Europe, most Americans know Sandlot's Earth Defense Force series from the third game, Earth Defense Force 2017, which was released on the Xbox 360 in 2007 in the United States.
With giant mutant bugs, robots, and voice acting that seemed to feature "talent" pulled from a random Los Angeles bus stop, EDF 2017 became a "best kept secret" for many gamers.
One of those gamers included the Grid Snaps' own Rob Howard, who went on to design levels for the American made Earth Defense Force: Insect Armageddon while at Vicious Cycle Software. Rob and Patrick discuss the series, going all the way back to the origins of developer Sandlot though the current day's releases of EDF 5 and EDF: Iron Rain.
Topics covered:
1. Sandlot's origins, from Human Entertainment, Firepro Wrestling, and Sandlot's first game: Robot Alchemic Drive (RAD) on the PS2.
2. The "Simple" series of budget titles, home of the first EDF games.
3. How in the world did a low budget Japanese shooter series end up on the Xbox 360?
4. The "American" EDF game that Rob worked on.
5. How EDF 4.1 might be the best game in the series.
6. What Rob and Patrick think of EDF 5 and beyond.