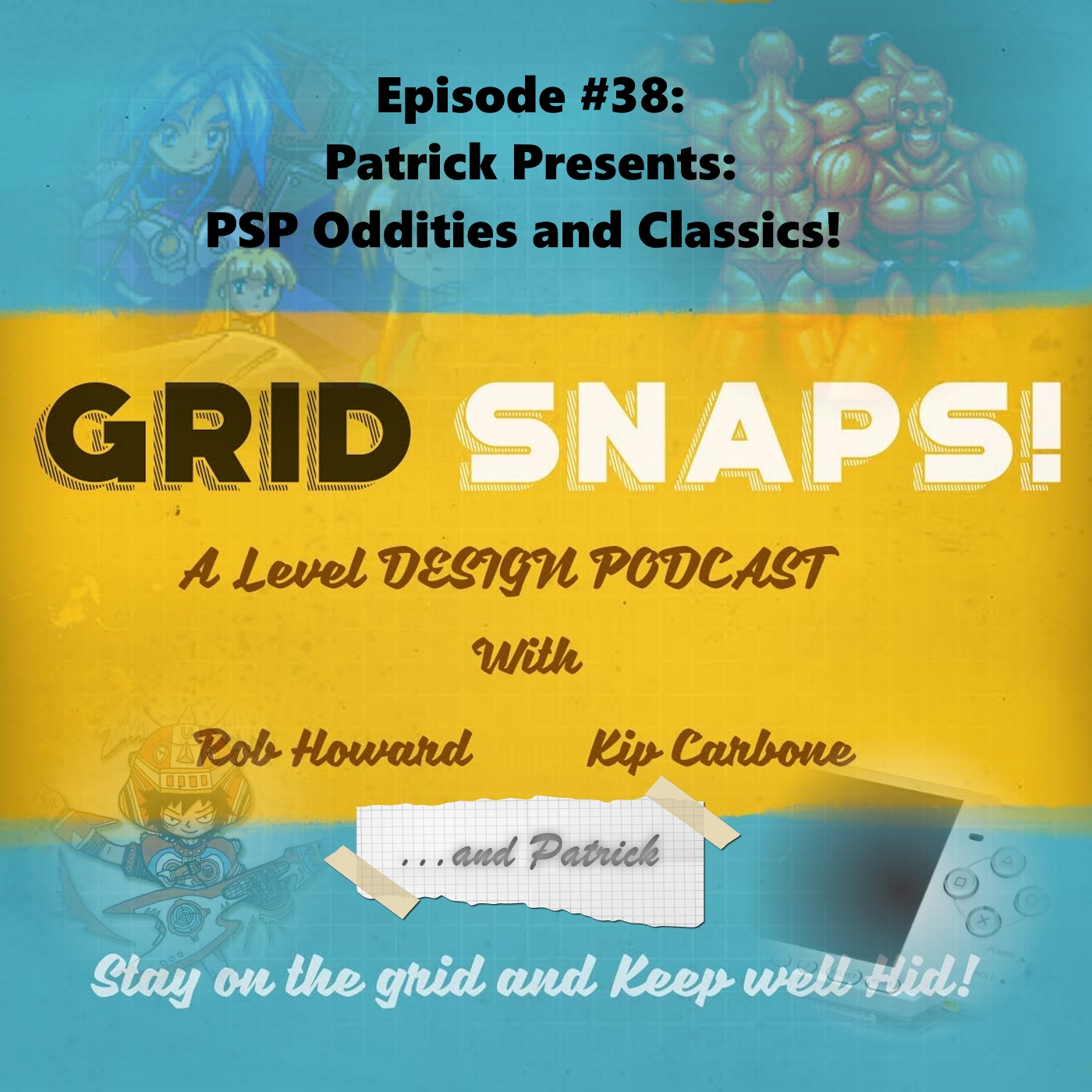 Patrick makes another appearance at the Grid Snaps Studio in San Jose, and brings his PSP with him! We check out some awesome and interesting games for the system, including:
Cho Aniki Zero - Yeah, it's weird. But it's a fun 2D shooter also!
Ginga Fukei Densetsu Sapphire - You have never seen a shooter this awesome.
Gitaroo Man Lives - Rhythm bliss!
We hope this episode finds you cruisin' ebay for PSP systems and games! Enjoy!