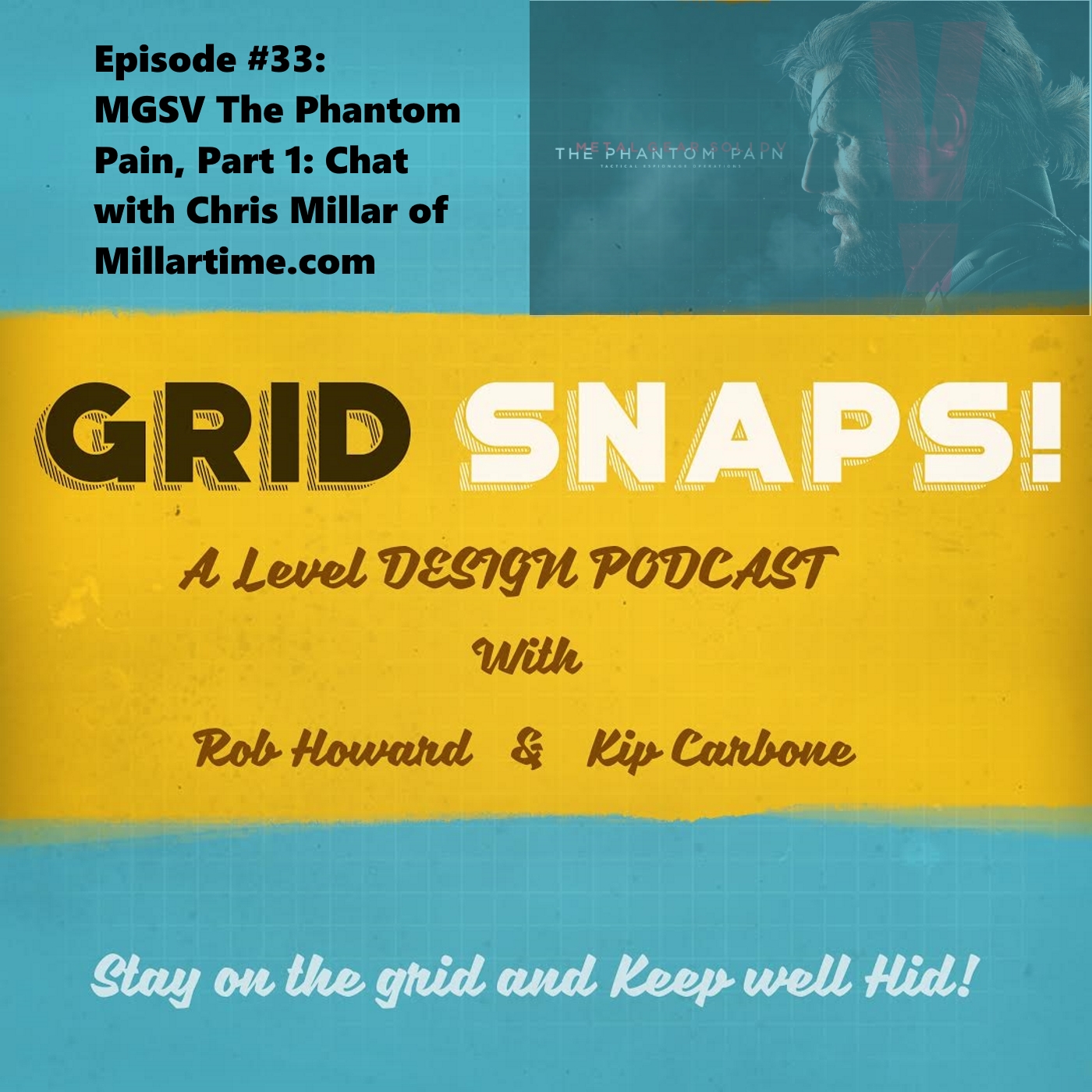 NOTICE: The version of this podcast released around midnight 8/2 has an audio error (music from the last podcast that was left in). If you downloaded this episode before 11:00 pm Thursday August 2, please re-download it to get the corrected version, thank you!
We loved the Phantom Pain so much, we wanted to do a two part episode on it! In this episode, Rob talked to Chris Millar of Millartime.com, who listeners may remember from the ECM podcast. Millar has put an enormous amount of time into the Phantom Pain, and has a lot to say about it from a player's perspective. Topics include:
Favorite story moments
Strategies from an expert FOB player
Stories about getting into the game
In addition, there is plenty of awesome music from the OST in the breaks!
Check out some of Millar's incredible MGSV gameplay here:
Zero Kills, Zero Alerts in Ground Zeroes
Deja Vu Mission (with Cyborg Ninja!)
Daytime FOB Invastion No Alert (Wow, this is awesome!)
Stay tuned for part 2, when Rob and Kip talk about the design and art of The Phantom Pain!