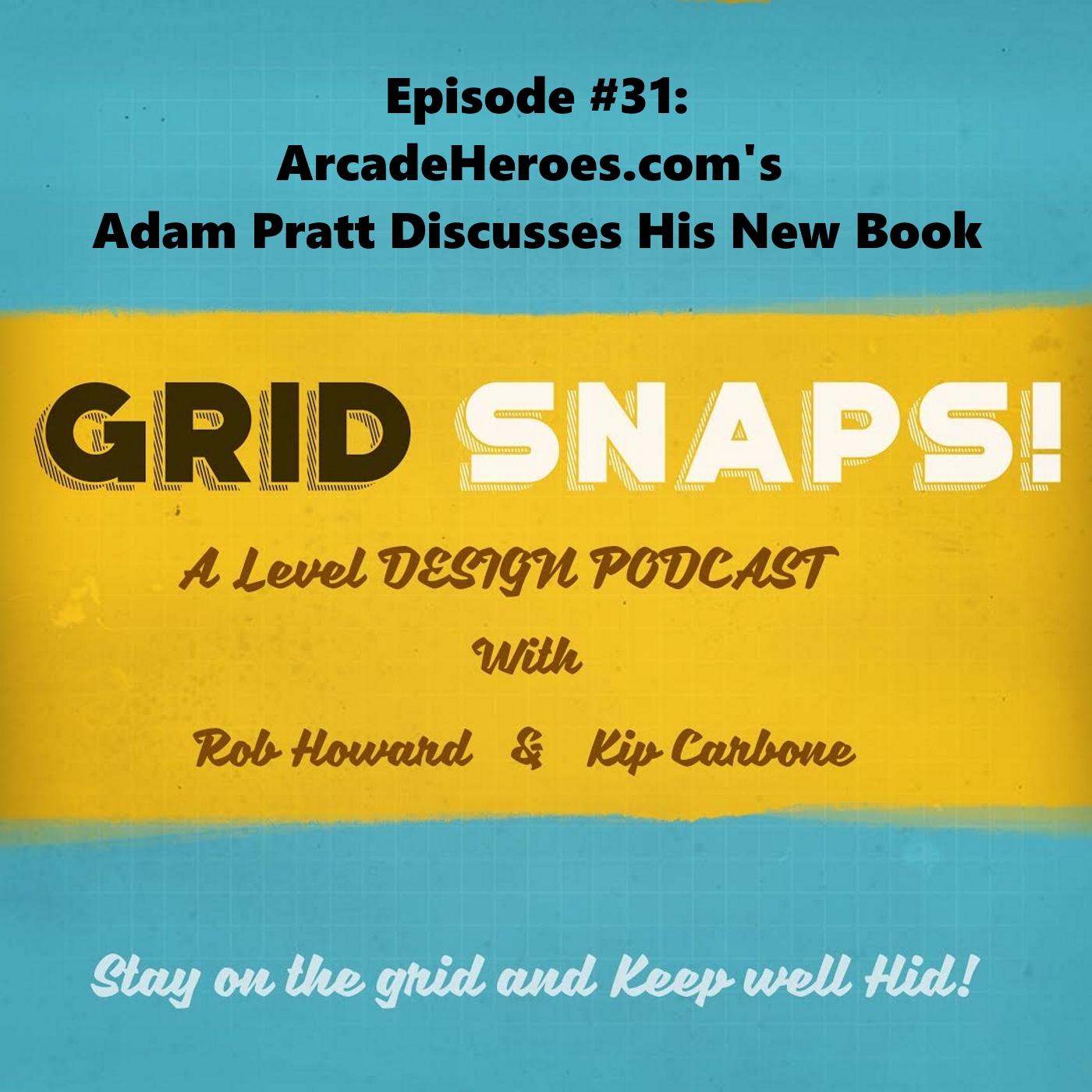 Grid Snaps favorite Adam Pratt returns to promote his newest book, Arcade Heroes: Arcade Gaming Almanac 2018/2019, coming soon! We also discuss the latest developments in the arcade scene, including:
How has the new Teenage Mutant Ninja Turtles game affected arcade game design? Can we expect more "joystick" (not wheel or plastic gun based) games now?
What is going on with the Exa-Arcadia board, and can we see it here in the United States soon (the answer was YES!)?
California Extreme, one of the premiere events for arcade game fanatics, coming soon in Santa Clara, California. Both Rob and Adam will be there at this event!
Check out Adam's swag at his Teepublic site.
Catch up with Adam's first book, The Arcade Experience.
Of course follow all the latest arcade news at ArcadeHeroes.com.