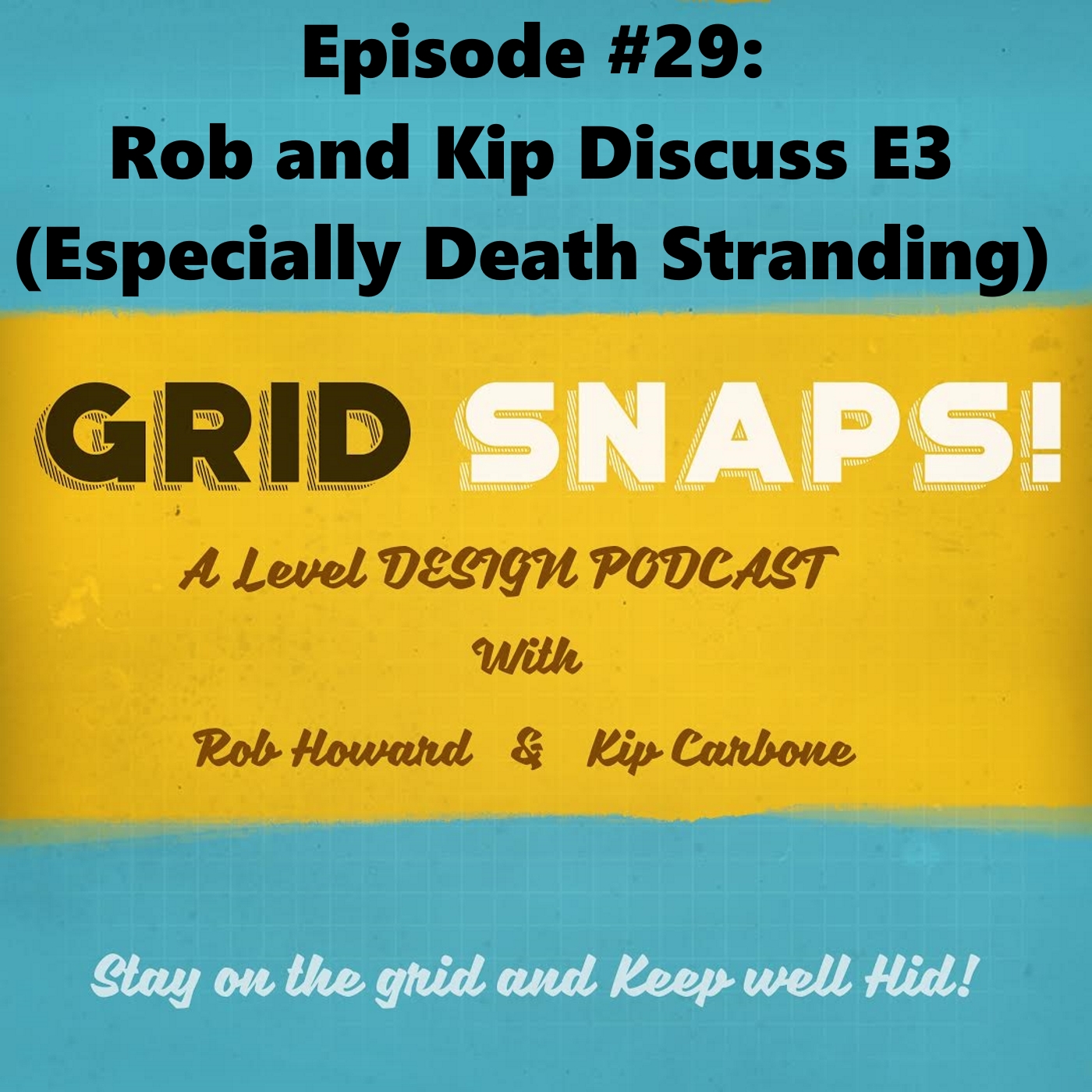 It's E3 time again, which means Rob and Kip analyze the latest game trailers, trying to glean clues about the future of game and level design.
Who are we kidding. Rob just wants to talk about the latest Death Stranding trailer for an hour :)
Regardless, some time is spent on the other games. Rob and Kip discuss Ghost of Tsushima, The Last of Us Part 2, and Insomniac's Spider Man game. Rob thinks most of these are pretty safe bets, in terms of game design and theme, which makes him admire Death Stranding's risk taking all the more.
Kip discusses some interesting color pallete choices in the Death Stranding environments, and why he realy likes the Last of Us series.